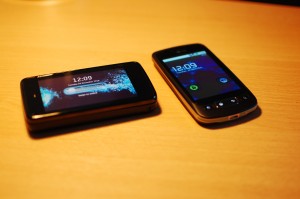 I recently got myself for Christmas an 
LG Optimus One
Android 2.2
device and I must admit: this is my first real encounter with an Android device even though I've had many phones over the years. For the past year, since Maemo Conference 2009 in Amsterdam, 
I've been using
the Nokia N900 Maemo5 phone which I have been pretty happy about. Since Maemo 5 and especially any upcoming MeeGo handset is considered to be an contender for current Android phones I want to give you my take on the Android OS from an N900 user's and Maemo5 perspective. I have divided this post into five areas in which I think the N900 is strong (or at least in which it wants to be strong) and compared those to Android.
Nokia has released a technical preview of their second Qt and C++ based UI Framework (the first being
Maemo 6 UI Framework
) called Orbit or DirectUI, this time with the name
UI Extension for Mobile
. Source code is publicly available under the LGPL license at Gitorious:
http://gitorious.org/uiemo
. I need take a closer look at the source code, but my initial impression is that the APIs are clean and very Qt-like. Nice job! The nice thing is also that the source code compiled without problems in my Ubuntu 9.10 and in Maemo5 SDK with the latest Qt 4.6 packages. Unfortunately there are only two binaries (that I could find) included called hbthemeserver and themechanger. I have a screenshot of themechanger below. This is the only actual application and glimpse of the UI framework in action (please let me know if  you find anything else!).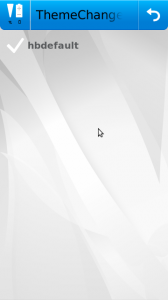 Yes, it runs in Maemo5 too 🙂